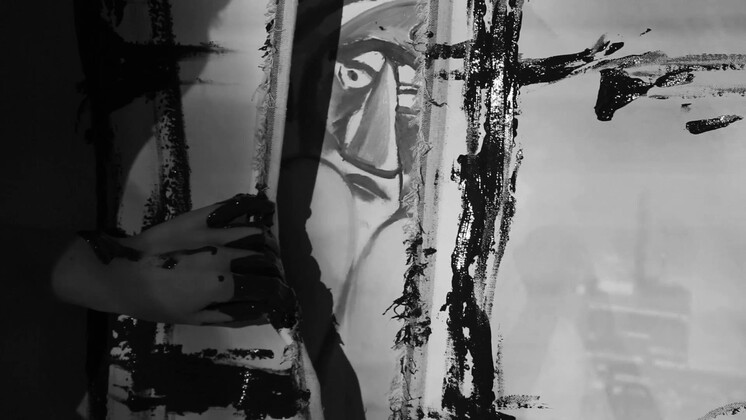 Shiny Object
, Shunluck Space, Guangzhou,
05.15, 2022 - 07.05, 2022
Introduction
Lin Yuqi's video and installation works question about the truth of the real world, including the truth about self, and the identity of women in traditional social concepts. The artist uses images to write proses or poems, with symbolism technique frequently used amongst. Her creative language is pure and powerful. The works boldly express the desire, restlessness, loneliness, and weakness in human nature, which makes Lin's work so very touching.
Lin Yuqi was born in Fuzhou, Fujian in 1994, graduated from Guangzhou Academy of Fine Arts in 2019 with a master's degree, and currently lives and works in Guangzhou. Main exhibitions include: Lin Yuqi: Room Theatre, Boxes Art Space, Shenzhen (2021); Under the Sign of Saturn, ShanghART M50, Shanghai (2020); Aksuru doesn't know what to dream of today,Boxes Art Museum,Shunde (2018); Lin Yuqi: Death Drive, Sapaki Space, Guangzhou (2017); Lin Yuqi: qfwfq,Shangh ART M50, Shanghai (2017); Lin Yuqi: Superficial Opinion, The Guangzhou Academy of Fine Arts E7 space, Guangzhou (2015) etc.
上海香格纳文化艺术品有限公司
办公地址:上海市徐汇区西岸龙腾大道2555号10号楼
© Copyright
ShanghART Gallery
1996-2022

沪公网安备 31010402001234号