Yokohama 2005: International Triennale of Contemporary Art Documents - Art Circus [Jumping from the Ordinary]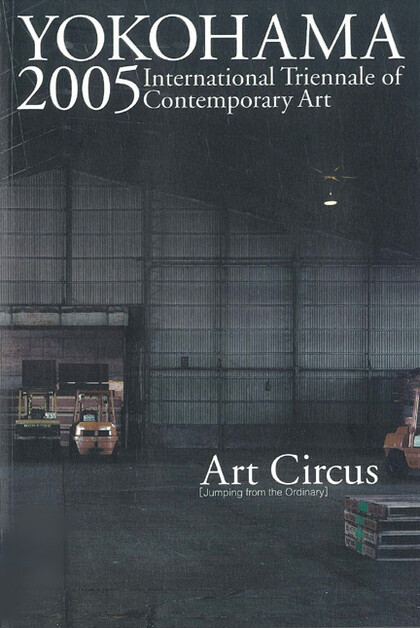 Author/Editor: Taro AMANO/Tadashi KAWAMATA/Takashi SERIZAWA ect.
Publisher: The Japan Foundation, City of Yokohama, NHK, The Asahi Shimbun, The Organising Committee for the Yokohama Triennale
Languages: English Japanese
Introduction:
The catalogue of Yokohama 2005 International Triennale consists of two volumes. The present volume includes mainly images of works. With foreword by the organizers, and artist biographies.
Location Code EX.JAP.YOT.2005

Documents opens with a pictorial record by Shigeo Anzai, the official photographic documenter of Yokohama 2005, who has sought to portray the exhibition form the visitor's perspective. There follows a rich variety of Triennale data, from a transcription of the international symposium that marked the exhibition's opening to the production schedules of each exhibiting artist and a record of all events and performances held during the exhbition, plus a statement of accounts issued after Triennale ended and excerpts from visitor questionnaires.
---
上海香格纳文化艺术品有限公司
办公地址:上海市徐汇区西岸龙腾大道2555号10号楼
© Copyright
ShanghART Gallery
1996-2022

沪公网安备 31010402001234号