CP Biennale 2005: Urban/Culture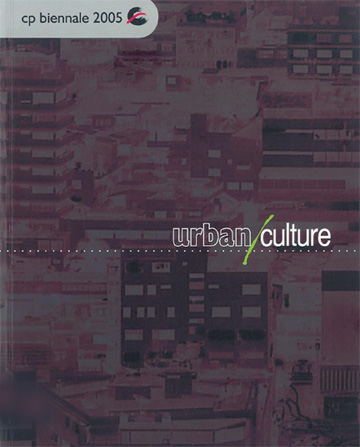 Author/Editor: Asmudjo Jono IRIANTO/Marco KUSUMAWIJAYA etc.
Publisher: CP Foundation, Jakarta
Introduction:
'CP Biennale 2005: Urban/Culture presents a myriad of urban endeavors, dreams, frustrations, and laughter, contributed by 70 participants from Indonesia and abroad - artists, comic artists, and architects. Also presented here - in Indonesian and English - are essays from six writers, where Jim Supangkat narrates the history of the Indonesain civil society; Marco Kusumawijaya questions the urbanity; Rizki A Zaelani muses about the obscure heroes of the contemporary society; Asmudjo Jono Irianto expounds the linkage between the city and the art; Shin Yi Yang comments on the heterogeneity of urban life; and Timothy O'Leary talks about the arts and the urban kaleidoscope.' - excerpt from the backcover of the catalogue.

The catalogue includes descriptions of works, brief artist biographies, remarks by the Governor of Bank Indonesia and introduction by Djie Tjianan, Chairman of CP Foundation.
---
上海香格纳文化艺术品有限公司
办公地址:上海市徐汇区西岸龙腾大道2555号10号楼
© Copyright
ShanghART Gallery
1996-2022

沪公网安备 31010402001234号