APB Foundation Signature Art Prize
Group Exhibition Singapore Art Museum, Singapore
Date: 11.14, 2014 - 03.15, 2015
Artists:
Arin RUNGJANG 阿林·朗姜
|
Melati SURYODARMO 麦拉蒂·苏若道默
|
Robert ZHAO Renhui 赵仁辉
|
Started in 2008 by the Asia Pacific Breweries Foundation and the Singapore Art Museum, the triennial APB Foundation Signature Art Prize is returning for its third edition this year.

Recognising the most outstanding contemporary artwork from both emerging and established artists over the last three years, the prize puts the spotlight on compelling visual artworks from across the Asia-Pacific region. This year's edition sees 105 artworks from 24 countries and regions, nominated by 36 independent, established art experts.
Spanning various mediums from painting to sculpture, photography, video works and performance art, they each address topical issues and collectively shed light not just on our region's contemporary art landscape but also on the topics and conversations relevant in our society today.

Fifteen finalist artworks have been selected by a distinguished panel of judges, and will be presented to the public in an exhibition at the Singapore Art Museum from 14 November 2014. The finalists represent 13 countries and territories including Thailand, South Korea, Pakistan, Japan, Singapore, New Zealand, China, Indonesia, Vietnam, Australia, India, Bangladesh and Taiwan.
---
Works Exhibited :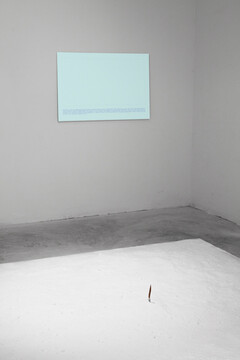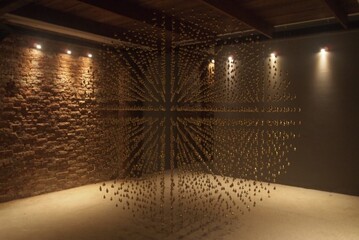 ---
上海香格纳文化艺术品有限公司
办公地址:上海市徐汇区西岸龙腾大道2555号10号楼
© Copyright
ShanghART Gallery
1996-2019

沪公网安备 31010402001234号