"ShanghART 20 Years" Book Launch & Sharing Session
Event ShanghART Library, Shanghai , 1F, Bldg.10, 2555 Longteng Avenue, Xuhui District
Date: 12.09, 2017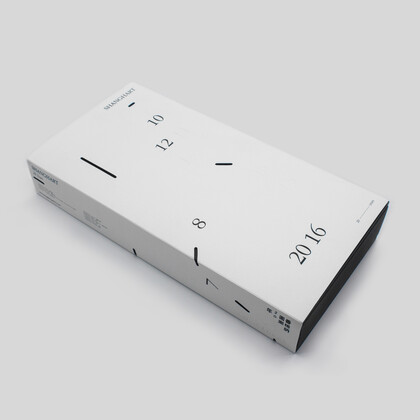 Time: 14:30-16:00, Sat., Dec. 9
Location: ShanghART Library, 1F, Bldg.10, 2555 Longteng Avenue, Xuhui District, Shanghai
Language: Chinese
Guest: Lorenz Helbling (Founder of ShanghART Gallery), ZHANG Enli (Artist), SHI Yong (Artist, Artistic Director of ShanghART), Gerben Schermer (Director of the Holland Animation Film Festival) and the editing and design team at ShanghART

Admission: Entrance with reservation via email (Please specify name, number of guests, and contact number.)
rsvp@shanghartgallery.com
The book uses the chronological development and periodical changes of the gallery as coordinates, to comb through the shared experience between ShanghART and 104 artists.

The book recorded the first solo exhibition and the most representational exhibition of each artist, with lots of unseen historical photographs. The annalistic style of recording produces a unique narrative, demonstrating the mutual grown of the gallery with its artists, as well as reflecting the living condition of individuals in the social and cultural environment of the time.



"ShanghART 20 Years"

Editor: ShanghART Gallery
Publisher: Shanghai People's Fine Arts Publishing House
Specifications: 143mm×286mm, 1112Page, Hardcover
Print Run: 1500
ISBN: 978-7-5586-0564-2


The book can be purchased at ShanghART Gallery Shanghai and online at "By ShanghART" Taobao store.
---
More Pictures:
Related Publications:
Links:
---
上海香格纳文化艺术品有限公司
办公地址:上海市徐汇区西岸龙腾大道2555号10号楼
© Copyright
ShanghART Gallery
1996-2019

沪公网安备 31010402001234号