Nature Series No. 87
Solo Exhibition Other Büro Basel, Switzerland, St. Johanns-Vorstadt 46 4056 Basel
Date: 09.14, 2019 - 10.05, 2019
Artists:
LIANG Shaoji 梁绍基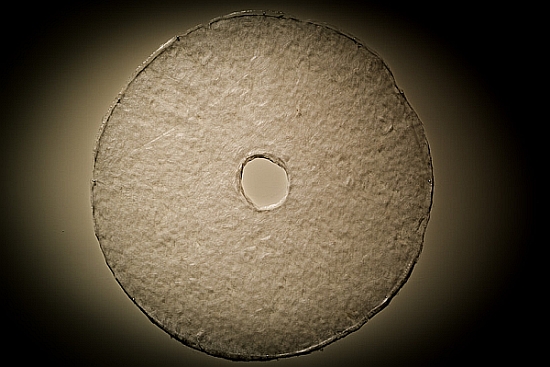 OPENING SATURDAY, SEPTEMBER 14, 4-7pm
Exhibition Hours: Thu & Fri, 2-6pm
Or by appointment, email to post@buerobasel.com
"Liang Shaoji's work is an enlightening remind of something crucially significant in our lives, our relation with nature, something that has been too often overlooked and excluded in the dominant system's cult of a one-dimensional modernity." Hou Hanru

Liang Shaoji has been born 1945 in Shanghai. He lives in the remote mountainous city Tiantai, in Zhejiang Province.

As a result of political and social upheavals in China during the Maoist period, Liang Shaoji's career as an artist did not start until after he was 40. Liang was sent to work in the countryside during the "Great Leap Forward" and consequently missed out on a university education. At least, he managed to attend the Middle School at the China Academy of Art. But when the Cultural Revolution began, he had to leave the school to start working as a designer at a linen factory. Only in 1986, when he enrolled at the legendary Varbanov Institute of Tapestry at the China Academy of Art, Liang Shaoji was finally able to pursue his interest in experimental art.

Soon after he developed his very own conceptual artistic approach. For over thirty years already, Liang Shaoji works with a very particular media for artistic expression: silkworms. It was in 1988 when he started experimenting breeding silkworms and using them as a living co-workers for his work. It became the starting point of a vast oeuvre. Since then, Liang Shaoji is creating installations and performances using live silkworms, as well as objects wrapped in silk fabricated by his silkworms spinning directly on to the objects.

In his intense research on silkworms and nature, Liang Shaoji has developed a clear perspective when it comes to the relation between science and nature: "For science should be the way and tool for humans to discover nature and live with it, but not the means to force and aggress it. Anything that overrides life is anti-science and anti-nature."

Liang Shaoji has participates at the Venice Biennial (1999), the Lyon Biennial and the Shanghai Biennial (both 2000). Among many others, he recently had solo shows at M-Woods, Beijing, and at the Hermes Maison in Shanghai. Liang Shaoji was awarded the Chinese Contemporary Art Awards (CCAA) in 2002 and the Dutch Prince Claus Awards in 2009.
---
More Pictures:
Works Exhibited :
Links:
---
上海香格纳文化艺术品有限公司
办公地址:上海市徐汇区西岸龙腾大道2555号10号楼
© Copyright
ShanghART Gallery
1996-2019

沪公网安备 31010402001234号