Impossible , 8 Chinese Artists Engage Absurdity
Group Exhibition San Francisco Arts Commission Gallery & MISSION 17, San Francisco, U.S.A
Date: 02.13, 2009 - 04.18, 2009
Artists:
LU Chunsheng 陆春生
|
SHI Yong 施勇
|
XU Zhen 徐震
|
YANG Zhenzhong 杨振中
|
ZHU Jia 朱加
|
San Francisco Arts Commission Gallery
401 Van Ness Avenue
San Francisco, CA 94102
t: 415.554.6080
f: 415.554.6093
www.sfacgallery.org
For Immediate Release
Press Contact: Meg Shiffler, Gallery Director, e: meg.shiffler@sfgov.org, t: 415.252.2568
Press Preview: by appointment, photos available upon request


The San Francisco Arts Commission Gallery and MISSION 17 present

imPOSSIBLE!
8 Chinese Artists Engage Absurdity

February 13 – April 18, 2009

Locations and Opening Receptions:

SFAC Gallery Reception, Friday, February 20, 6 – 8pm
SFAC Gallery, 401 Van Ness Avenue (at McAllister), San Francisco, CA 94102
415.554.6080
Gallery Hours: Wednesday – Saturday, 12 – 5pm
www.sfacgallery.com

MISSION 17 Reception, Friday, February 13, 6 – 9pm
Mission 17, 2111 Mission Street Suite 401, San Francisco, CA 94110
415.861.3144
Gallery Hours: Wednesday – Saturday, 1 – 6pm
www.mission17.org

Artists exhibiting at SFAC Gallery at 401 Van Ness: Lu Chunsheng (Shanghai), Xing Danwen (Beijing), Ni Haifeng (Amsterdam), Zhu Jia (Beijing), Xu Zhen (Shanghai) and Michael Zheng (San Francisco & Beijing),

Artists Exhibiting at MISSION 17: Yang Zhenzhong (Shanghai) and Shi Yong (Shanghai)

The San Francisco Arts Commission Gallery and MISSION 17 present imPOSSIBLE!, an exhibition in two locations featuring eight renowned Chinese artists who engage absurdity and theatricality in video and photographic works that respond to recent sociopolitical and economic circumstances in China. In addition, the SFAC Gallery and MISSION 17 have created a series of events to support this groundbreaking exhibition and have partnered with the San Francisco Chinese Cultural Center in order to present an evening screening of longer video works by participating artists. (Special events info. below)

In 2007 San Francisco-based artist Michael Zheng organized a group of Chinese artists, six currently based in China as well as two artists who emigrated West around the time of the Tiananmen Square incident. They first met in Beijing, and later on in Shanghai, to discuss both the common threads in their work and how their various points of view, when assembled, might create an exhibition that would reveal distinct perspectives on contemporary Chinese art and life.

Zheng, a primary coordinator of this exhibition, recounts, "We reflected on recent developments in Chinese history and how they have created a social reality that is changing at a dizzying pace. The current economic boom has inspired a euphoria that fills Chinese citizens with hope, and everybody seems to be madly rushing to some grand vision of success, however illusive this success might be. The large population and exponential need for better systems of transportation has created an impossible daily traffic deadlock. The extreme polarity created by the early successes of capitalist experiments; the absolute corruption that leaves most people gasping for air; the inundation of media, the non-stop all encompassing noise created by traffic—all seem to be driving everybody to the edge. How have we, as Chinese artists, responded to such rapid and dramatic changes?"

The artists in imPOSSIBLE! engage strategies that include using humor that is slightly dark and often times ironic that create absurd or impossible scenarios, and confront highly exaggerated aesthetic and conceptual sensibilities. In a situation where radical change becomes an everyday experience, the artists found that by engaging these strategies they were able to create works that reconcile the past with the present and highlight the pace of contemporary life in China. Biographical information about each artist is available.

Special Events:

A Conversation with Exhibiting Artists
Sunday, February 22, 2pm / SFAC Gallery
With Xing Danwen, Zhu Jia and Michael Zheng. Moderated by Hou Hanru.

BYO Brown Bag Lunch Discussion
Wednesday, March 11, 12pm
SFAC Gallery, 401 Van Ness Avenue
A lively discussion with exhibition coordinator/artist Michael Zheng, curator/artist Justin Hoover, and artist Gigi Janchang about cross-cultural dialogue and what it means to be a producer in a global art community.

Screening and Celebration
Friday, March 27, 7pm
As part of the "C4 Cinema" series featuring independent film and video from China
Chinese Cultural Center, 750 Kearny Street, 3rd Floor, San Francisco, 415-986-1822
The program for the evening will include two short videos by Xu Zhen, a feature length film, The History of Chemistry II, by Lu Chunsheng and others.

###



About the San Francisco Arts Commission Gallery
Located in the heart of San Francisco's Civic Center, the San Francisco Arts Commission Gallery makes contemporary art accessible to broad audiences through curated exhibitions that both reflect our regional diversity and position Bay Area visual art production within an international contemporary art landscape. By commissioning new works, collaborating with arts and community organizations and supporting artist's projects, the SFAC Gallery's programs provide new and challenging opportunities for contemporary art to engage with a civic dialogue. The SFAC Gallery was founded in 1970 and is the exhibitions program of the San Francisco Arts Commission, the arts agency of the City and County of San Francisco.

About the San Francisco Arts Commission
The San Francisco Arts Commission is the City agency that champions the arts in San Francisco. We believe that a creative cultural environment is essential to the City's well-being. Our programs integrate the arts into all aspects of City life. The Commission was established by charter in 1932 (Charter sections 5.103 and 16.106).

About MISSION 17 is a not-for-profit center for visual culture, which exhibits and supports the work of emerging and mid-career artists, with particular emphasis on experimental art forms and the opportunities they present for social and psychological reflection. And we work to generate public discourse about ideology and the aesthetics of everyday life. Our programs aim 1) to promote San Francisco's vital art scene, 2) to engage our local community with questions concerning how we see ourselves and our world, and, 3) through our publications and outreach, to contribute to the international dialogue on contemporary art and culture.

About Michael Zheng
Michael Zheng is an artist based in San Francisco and Beijing. He was born and grew up in China and holds an MFA from the San Francisco Art Institute. Zheng has exhibited his works internationally in Great Britain, Germany, Lithuania, Hungary, Estonia, Italy, Spain, Canada, China and the United States. He has been an artist-in-residence at the MacDowell Colony in New Hampshire and the Skowhegan School of Painting and Sculpture in Maine, U.S.
---
Works Exhibited :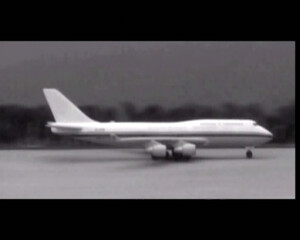 Links:
---
上海香格纳文化艺术品有限公司
办公地址:上海市徐汇区西岸龙腾大道2555号10号楼
© Copyright
ShanghART Gallery
1996-2019

沪公网安备 31010402001234号