Passage , YANG Zhenzhong Solo Exhibition
Solo Exhibition SHANGHAI TOP, Shanghai, Bldg 11
Date: 09.04, 2012 - 10.20, 2012
Artists:
YANG Zhenzhong 杨振中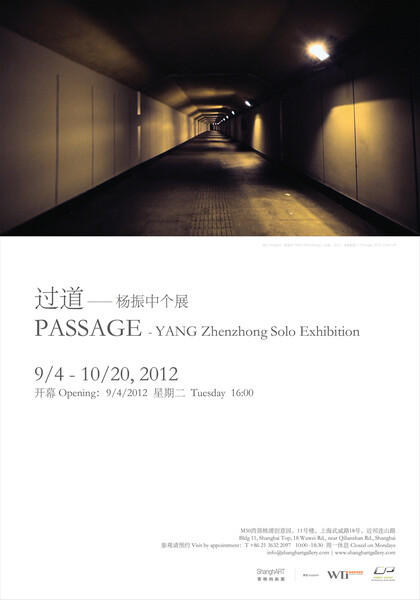 Opening: 4 September 2012 Tuesday 1600
Duration: 5 September - 20 October 2012
Venue: Bldg 11, SHANGHAI TOP, 18 Wuwei Rd., near Qilianshan Rd., Shanghai
Hours: 1000 - 1830 (Closed on Mondays)
Contact: +86 21 3632 2097

On 4 September 2012, YANG Zhenzhong will mount solo exhibition Passage in his atelier in TOP Art Park. The show space is divided into two sections by a passage, an artificial construction commonly seen in urban milieu, whose basic configuration——an exit and perspective lines which converge on the exit——is featured repeatedly in a series of videos and painting installations. Meanwhile, human activity is stripped away from these manmade spaces where the artist gives deliberately a presentation "destitute of content". As YANG comments on this exhibition, "'a passage' is a void space running from one content to the next, which is even not a process."
---
More Pictures:
Installation view
Related PDF:
Works Exhibited :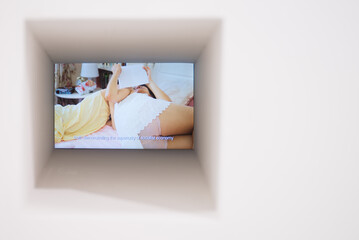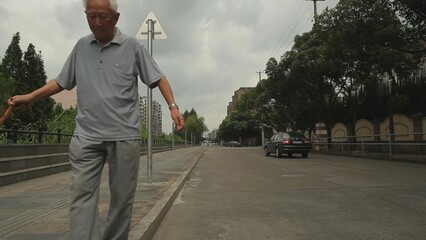 ---
上海香格纳文化艺术品有限公司
办公地址:上海市徐汇区西岸龙腾大道2555号10号楼
© Copyright
ShanghART Gallery
1996-2022

沪公网安备 31010402001234号