Part
Solo Exhibition ShanghART Singapore, Singapore , 02-22, 9 Lock Road
Date: 09.14, 2012 - 10.30, 2012
Artists:
ZHANG Enli 张恩利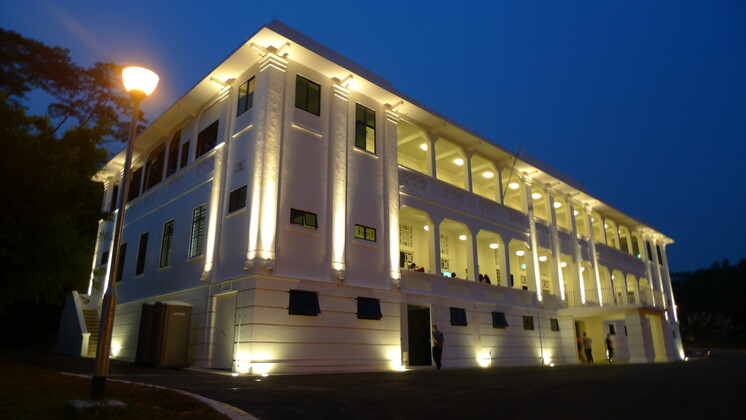 Concept and Works by ZHANG Enli

Opening on 14th Sept., 2012 (by invitation only)
ShanghART Singapore, Gillman Barracks, 02-22, 9 Lock Road, Singapore
ShanghART Singapore is delighted to present its inaugural exhibition - PART, a solo exhibition by ZHANG Enli. With a radical - and at the same time hardly noticeable - space intervention, the Shanghai-based artist Zhang Enli reduced the originally generous gallery space to a minimum, depriving space and architecture of its seducing powers. In this space Zhang Enli set up a small, precise exhibition consisting of three parts, displaying just a few pieces specifically selected from his career which interrelate with each other: a large watercolor-on-paper work completed a few years ago about "the specimen of trees", a small oil painting as one of the most representative creation by the artist, and a recent group of three-dimensional pieces. Through the depiction of common objects or landscapes, and the juxtaposition between panorama and fragmentation, the artist suggests "the complicated implications" concealed behind reality.
---
More Pictures:
Works Exhibited :
Links:
---
上海香格纳文化艺术品有限公司
办公地址:上海市徐汇区西岸龙腾大道2555号10号楼
© Copyright
ShanghART Gallery
1996-2019

沪公网安备 31010402001234号