Ouyang Chun: A Drop of Dust
Solo Exhibition ShanghART Beijing, Beijing
Date: 12.05, 2015 - 02.19, 2016
Artists:
OUYANG Chun 欧阳春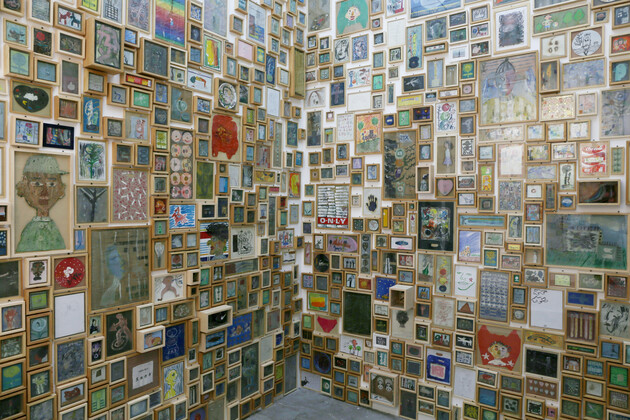 Opening: 5th December 2015, 3pm- 6pm.
Duration: 6th December 2015 - 19th February 2016, 11am – 6pm (Closed on Monday)
Address: ShanghART Beijing, 261 Cao Chang Di, Old Airport Rd., Chaoyang District, Beijing, China 
Contact: infobj@shanghartgallery.com | + 86 10 6432 3202
ShanghART Beijing is pleased to present OUYANG Chun's solo exhibition A Drop of Dust on 5th December, 2015. It will last until 19th February, 2016. Following the exhibition My Story in the early 2015, this is OUYANG Chun's second solo exhibition in ShanghART Gallery.

Unlike the earlier exhibitions, this show will display one "Space Painting" installation throughout his whole creation career. More than 1300 pieces of works from 1993 created on various materials and a latest oil painting compose a luminescent space. In this potentially infinite space, everything is transformed into dust, falling and drifting.

If the exhibition My Story is taken as a novel, A Drop of Dust is more like a prose, a poem or a candid confession of love.

In consistent with OUYANG's creation style, he still has no intention to consider the conceptions related to philosophy this time, but take a straightforward and unrestrained way to present the work.

The drop of dust is exploded from inside, is a moment and will create a magnificent world.
---
More Pictures:
Installation View
Opening
Works Exhibited :
---
上海香格纳文化艺术品有限公司
办公地址:上海市徐汇区西岸龙腾大道2555号10号楼
© Copyright
ShanghART Gallery
1996-2019

沪公网安备 31010402001234号