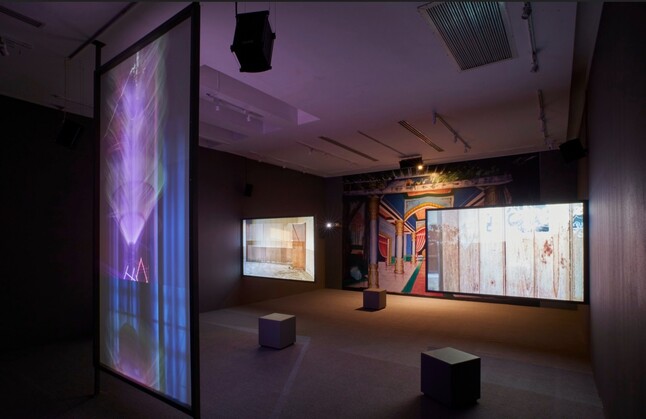 Introduction
Apichatpong Weerasethakul (b. 1970, Bangkok) grew up in Khon Kaen in north-eastern Thailand, having graduated from School of the Art Institute of Chicago with Masters in Filmmaking, works and lives in Chiang Mai now. He began making films and short videos in 1994 and completed his first feature in 2000. He has also mounted exhibitions and installations in many countries since 1998. Weerasethakul is recognized as a major international filmmaker and visual artist. His works are characterized by their use of non-linear storytelling, often dealing with themes of memory, loss, identity, desire, and history.
His works have won him widespread international recognition and numerous awards, including the Cannes Jury Prize in 2021 for Memoria, his first film shot outside of Thailand. His recent solo art exhibitions include A Minor History Part I & II (2021, 2022), A Conversation with the Sun (2022), A Conversation with the Sun (VR) (2022), A Planet of Silence (2022).
His works are internationally collected by Tate Modern, London; Centre Georges Pompidou, Paris; MoMA, San Francisco; M+ Museum, Hong Kong; Mori Art Museum, Tokyo; and MAIIAM Contemporary Art Museum, Chiang Mai and more.
上海香格纳文化艺术品有限公司
办公地址:上海市徐汇区西岸龙腾大道2555号10号楼
© Copyright
ShanghART Gallery
1996-2022

沪公网安备 31010402001234号