Lin Yuqi: Qfwfq
Solo Exhibition ShanghART M50, Shanghai
Date: 05.07, 2017 - 07.30, 2017
Artists:
Lin Yuqi 林钰玘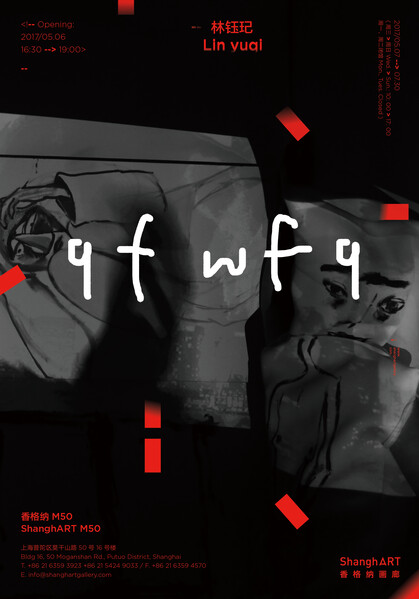 Opening:2017/05/06 16:30-19:00
Duration:2017/05/07 – 2017/07/30(Wed.-Sun. 10:00-17:00, Mon. & Tues. Closed)
Address:ShanghART M50, Bldg 16, 50 Moganshan Rd., Putuo District, Shanghai, China 200060
Contact:press@shanghartgallery.com | www.shanghartgallery.com
In Cosmicomics, a collection of short stories by Calvino, this meaningless aggregation of characters can be a name, a nonmaterial being, a narrator, or a creator of a world. But it doesn't matter. What's fascinating is the stories from a created god's mouth. In this exhibition, this is also the role which Yuqi Lin wants to play. She was not satisfied with the world she lives in, so she intended to construct an interesting world: by creating a narrator to tell stories of the other world and let the audiences to explore and image it.
---
More Pictures:
Related PDF:
Works Exhibited :
---
上海香格纳文化艺术品有限公司
办公地址:上海市徐汇区西岸龙腾大道2555号10号楼
© Copyright
ShanghART Gallery
1996-2019

沪公网安备 31010402001234号