Leave Far Away
Solo Exhibition Nova Contemporary, Bangkok, Thailand
Date: 07.27, 2018 - 09.23, 2018
Artists:
ZHAO Yang 赵洋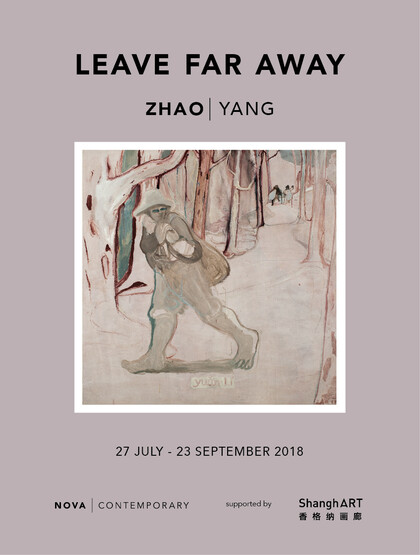 LEAVE FAR AWAY

Yes, there is a group of people.

They lead a solitary life, and stay away from the city, felling comfortable and self-sufficient, brutish and rough. Perhaps they are wandering, perhaps scavenging, perhaps looking up, perhaps melancholy.

In the woods, in the fields, at the edge of the city, they are sparse and obscure.

Yes, these are people who only watch in hesitation, attempting to gaze at the bonfire from the darkness.

Yes, there are a few of these people who act against the norms, whose mind is not on other things, who venture to the deepest points of the mountains, who head into the utmost unreachable areas of the land with caution.

Indeed, this group of people exists; inevitably living underground, they learned to endure and escape, they understood loneliness and concealment, believing in the need for solitude, and the protection of secrets.

They are like an eventual crumbling finale, often falling apart in absurd progression, not knowing where it ends. On a spiritual level, neither can they do anything they want, nor are they worth it.

They try their best to turn accidents into nothingness-tragically, there is no dialogue, only emotion at this stage. Systems become evil, only darkness will last forever in the present. Immersing in endless fear, trembling and bearing this long and continuous suffering, they live in darkness and speak for God.

God's people!
---
More Pictures:
Zhao Yang, Leave Far Away, Installation view, photos by NOVA Contemporary
Works Exhibited :
---
上海香格纳文化艺术品有限公司
办公地址:上海市徐汇区西岸龙腾大道2555号10号楼
© Copyright
ShanghART Gallery
1996-2019

沪公网安备 31010402001234号