Videotheque-ShanghART Shanghai, Beijing
Group Exhibition ShanghART Video Room
Date: 2008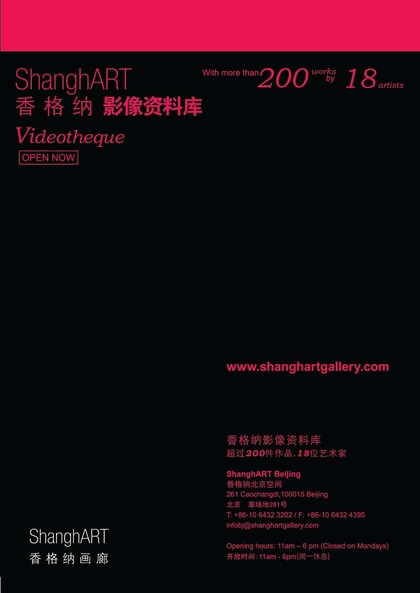 ShanghART Videotheque features over 200 video works by 20 Chinese artists.
The videos can be viewed (by appointment or luck) at Shanghart Shanghai
(main gallery) and Shanghart Beijing. A pdf with short descriptions of the
videos can be downloaded at
here. excerpts of the
videos can also be viewed on this website (click on 'videos' in top menu).
---
More Pictures:
Works Exhibited :
---
上海香格纳文化艺术品有限公司
办公地址:上海市徐汇区西岸龙腾大道2555号10号楼
© Copyright
ShanghART Gallery
1996-2022

沪公网安备 31010402001234号