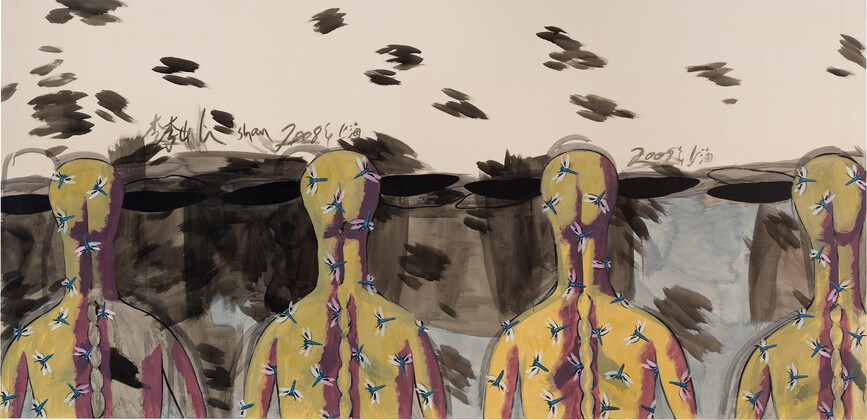 Then
, White Rabbit Gallery, Chippendale, Australia,
09.11, 2019 - 01.26, 2020
Introduction
Li Shan is a Chinese contemporary artist and a pioneer of BioArt. He was born in Lanxi, Heilongjiang Province in 1942. Li studied at Heilongjiang in 1963 and attended the Shanghai Theater Academy in 1964. He taught at college of Shanghai Theater Academy after graduation. Retired at 2002. Now living in Shanghai and New York.In the 1960s, Li Shan started to engage in contemporary art practices. The Propagation series and the Rouge series are important works from that period, both of which were selected for the "China/Avant-Garde Art Exhibition," the 45th Venice Biennale, and the 22nd Sao Paulo Biennale.
Li Shan was also one of the main participants in New Wave Chinese art movement in 1980s.In 1993, Li Shan began investigating issue surrounding the life science through his art practice. With molecular biology as the scientific foundation, Li completed the first BioArt project Reading at the genetic level in 1998.Li published the BioArt article The story of Fish and Butterfly in 2002 The Pumpkin Project was completed, and it was exhibited at ShanghART Gallery in 2007.
上海香格纳文化艺术品有限公司
办公地址:上海市徐汇区西岸龙腾大道2555号10号楼
© Copyright
ShanghART Gallery
1996-2019

沪公网安备 31010402001234号